Road Refresher
What is the Road Refresher™?
"Simple and ingenious" Pet Product News, August 2009
Designed By Natalie Ellis
The Road Refresher is an ingenious non-spill pet bowl that eliminates spills and reduces your pet's slobber by up to 90%. Ideal for the home and all forms of travel.
For The Home - Road Refresher stops spills from accidental kicks, this non-spill pet travel bowl also keeps long ears and beards out of the water. The Road Refresher non-spill pet travel bowl encourages tidy drinking as it limits the amount of water your dog can pick up at any one time. The Road Refresher reduces your pet's slobber by 90%.
On The Move - Road Refresher non-spill pet travel bowl can be filled with water and then safely left within a car so your pet has access to fresh water whenever he wants, yet none will spill. With The Road Refresher pet travel bowl your dog can arrive healthy and refreshed wherever you go.
How It Works - Road Refresher has a floating plate inside which feeds enough water through for your dog to drink at all times, yet immediately restricts the flow whenever there is a surge of water from cornering, braking, kicking and so on.
Road Refresher has a Velcro base so fixes to carpets and has additional safe fixing pads for attaching the water bowl to most other surfaces.
Made from heat-resistant, toughened polypropylene, the Road Refresher is easily taken apart for cleaning and then clicks back together again. The bowls are offered in a choice of two sizes and various colours.
As Featured On ...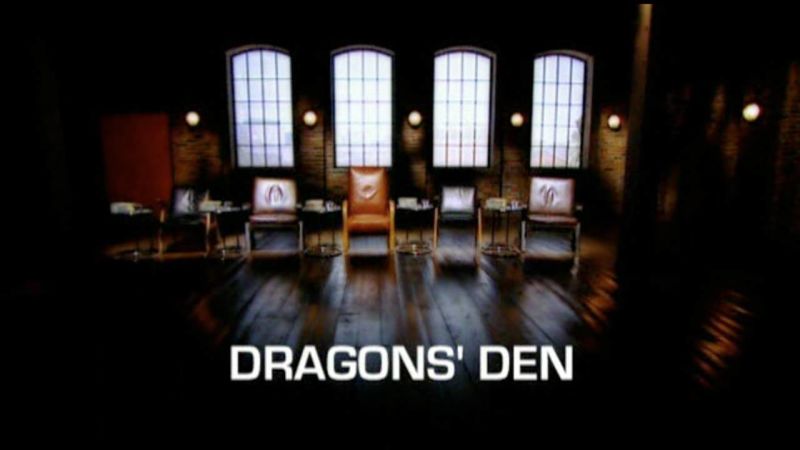 Click here to watch Natalie Ellis' Dragons Den pitch.
Read Natalie's story
Natalie's story has all the great ingredients. Hardship, struggle against the odds, the underdog, a tall mountain to conquer and succeed in the end. From a struggling single mother on benefits, Natalie built a successful business only to lose it all to a T.I.A (stroke) but it wasn't the end for Natalie, it was just the beginning.
Natalie's sheer determination and insight won her three awards, to include innovator and 'Inventor of the year 2008', and 'Best product development'. As the award ceremony was filmed by the BBC, Natalie appeared on the news and was soon whisked off to appear on BBC's Dragons Den. With Natalie's eyes set on conquering America, she saw this as the ideal opportunity to fast track her to where she wanted to be.
In front of the Dragons, Natalie's dreams were shattered as she was told by Theo Pathetis, 'if she even thought about going to America she would be eaten alive' and by James Khan, 'America is the graveyard of British businesses'. Natalie left the Den distraught and in tears after she was made to divulge details, and revisit the pain, of how she had suffered a stroke in earlier years and had lost everything in the process. Anyone else would have given up and heeded the words of the Dragons. Not Natalie. Amazingly, she brushed herself down, still believing they were wrong, packed a suitcase and headed for America, alone, still looking to fulfil her dreams, pushing aside all the negative comments the world had thrown at her, Natalie began the lonely and menial task of knocking on doors.
Ten months later, Natalie has set up her own warehouse and distribution centre in Chicago USA, her Road Refresher bowl has become the fastest-selling dog bowl on Amazon.com, she has streams of distributors and agents selling the now famous Road Refresher bowl across America and 26 countries around the globe. The Road Refresher has not only won the most prestigious award in its sector in the USA, Editors Choice Award 2009, making it the 'Best pet product of the year 2009' It has also won a seat of presidency in theWhite House as the Road Refresher bowl is now used by Bo, Obama's new dog.
Natalie is often featured on television and in the press around the world and is a true success story. A successful businesswoman, inventor, an innovator but most of all ... an inspiration!
Reviews ...
"One of the best inventions of the past 20 years - perfect for my Dachshunds"
Peter Purves BBC TV

"A fantastic dog bowl. The Road Refresher is genuinely unspillable no matter what you do."
Tessa, Milford, Surrey, UK

"The Road Refresher has reduced Blue's slobber and dribble by 90 per cent. I wouldn't be without it."
David Hales, Ipswich, Essex, UK

"The best water bowl ever; we use ours in the home and on the road."
Peter Wood, Toronto, Canada

"This non-spill dog bowl is amazing as my dog can drink in the back of the car as I drive and never spill a drop."
Michelle Day, Hampshire

"With the Road Refresher I know I can drive to where I need to go, down unmade roads, knowing that my dog has water throughout the journey and when we get to the other side he will still have a dry bed."
Margaret Deuchar, Harrow, Middlesex.

"This non-spill dog bowl is brilliant, he loves it, and so do we."
Helen Warner, Farnham, Surrey, UK.

"The Road Refresher bowl is the best water bowl on the market. We should know, we've tried them all!!"
David West, Brisbane, Australia.

"Marvellous non-spill water bowl - worth every penny - useful asset in any car or home - does exactly what it says."
Deborah Dales, Doncaster. England

"Thanks to the Road Refresher I now have clean, dry floors in the home even though my dogs are two of the messiest drinkers around!!"
Lindsey Edwards, Confelons, France

"Toby uses his Road Refresher non-spill water bowl while I am driving and when he is left in the car. He loves it and we never go anywhere without it."
Trisha Owen South East London, UK

"The Road Refresher keeps our home clean and tidy as Fitch can no longer spit water all over the floor after his drink."
Tessa, Sweden

"We keep our Road Refresher in the restaurant to avoid mess and spills."
Rick Stein, Padstow, England

"I love these water bowls! Even with the way I drive, they still don't spill - now that's amazing."
Sonja, Fairfax Search and Rescue team. America

"The Road Refresher non-spill water bowl is quite simply, the best thing since sliced bread."
Amanda Howes, Doncaster England


President Barak Obama Orders a Road Refresher
Click Here to Read Full story from the Daily Mail