Leads & Lines
Xtra Dog offers a range of suitable leads for dog training and dog walking and sled dog lines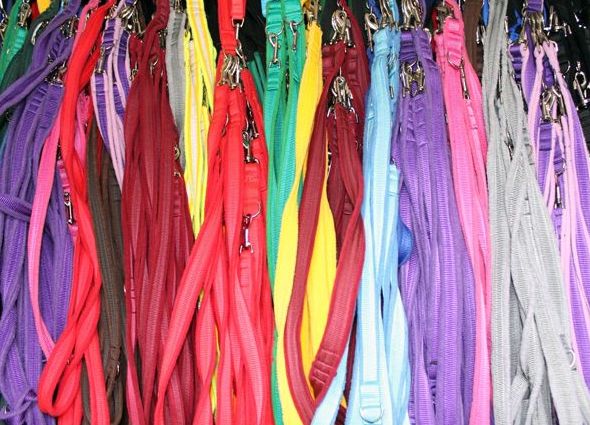 Training Leads / Euro Leashes

The Xtra Dog Training Lead is webbing and fleece sandwich with clips at either end. This lead is 2m in length plus its clips and offered in a choice of colours to match Xtra Dog harnesses. It is made in a narrow guage with a small clip at either end for small dogs and a wider guage with a large and small clip for large dogs. These leads are very useful for teaching dogs to walk without pulling when combines with the Xtra Dog harness by condecting the lead to the back and the front of the harness. They can also be very useful as the lead can be used as either a short lead or a long lead. Over on mainland Europe these are very popular alternative to a conventional lead and in the USA they are aptly known as Euro-Leashes.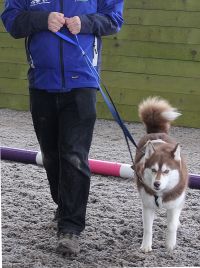 The Liberty Leash
Based on principles of the freedom handle developed by Tellington TTouch, this leash (which has clips at either end and a sliding handle) allows for two-points of contact on the dog. One clip is attached to the back of the harness and the other to the front ring or the collar. The handle slides along the lead as the dog moves allowing the dog an element of freedom to find his or her own natural point of balance and naturally teaches the dog not to pull on the lead.
The Liberty Leash is a great alternative to using the standard TTouch 2 points of contact. It offers the handler a one-handed alterative for those who find that walking the dog with two handles is impractical. The Liberty Leash is an ideal TTouch lead and also ideal for people in wheel chairs who want to use the two-point walking method..
The Liberty Leash Pro
Made by Xtra Dog this works in a similar way to the Liberyt Leash, but the ength is adjustable so that it can be used for dogs of varying height. It also has a fleece lined handle.
Multi-Use Leads
The spiffy Dog Let'Em Lead is a great lead that can be used as a short lead, a long lead or as a short-term tehter. It can also be used as a training lead and with its carabiner it can be hug over the shoulder when the dog is off-lead. The Three in one lead from Avalance is also a very popular choice with dog owners, especially as it has a pocket for poo bags.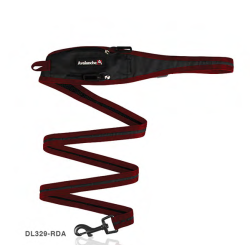 Standard, Leads with Handles

We have standard leads from Xtra Dog that are a fleece webbbing sandwich; 1m with a fleece lined handle. Mayan hand-woven Leads from A Tail We Can Wag and hand made leads from Up Country.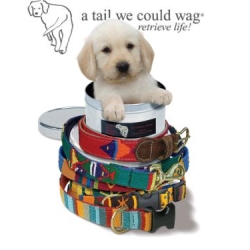 Sled dog / Cani X and Scootering Lines

We offer a comprehensive range of lines for sledding, Cani-X and scootering. These are held in stock Our sled dog lines are made to order by Adanac Sleds in Montana. Please call the office on 0330 088 3647 to discuss your needs with multi-dog ganglines.