ID Tags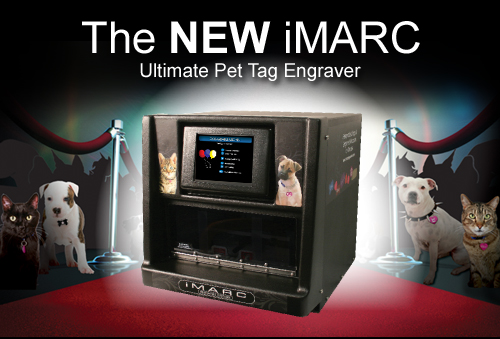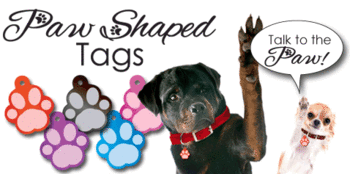 We are very excited that we have just taken delivery of our own pet tag engraving machine by IMARC and are able to offer ID tags. These IMARC tags are not only stylish, but superlightweight and exceedingly strong. The Xtra Dog ofice dogs have been trying these tags and given them paws up. Order now and a new id tag can be hurrying its way to you.
---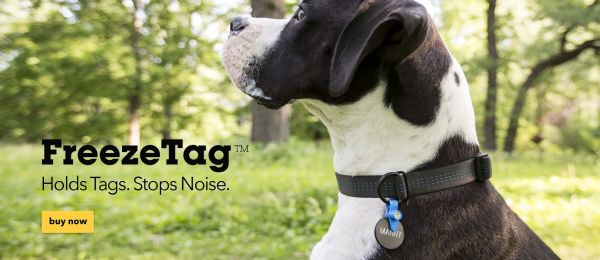 Enjoy silence. Say goodbye to split-rings.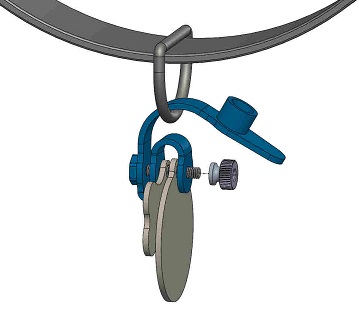 The Freeze Tag keeps tags secure and silent, because while your dog might be your best friend, annoying tag noise is not.Whether you have a new address, updated rabies tags or it's time for a new collar, the FreezeTag makes your transition quick and simple. It's easy to add new tags, and moving tags from collar to collar has never been so simple.
---
Twigo ... "Together We Go"
Did you know that it is law in t he UK that your dog must wear an ID tag - It needs to state your address and it is advisable to also add a telephone number. What do you do if someone is looking after your dog, or they go into kennels or to the dog sitter? We have the answer with the new Twigo Tag from the USA.
SIMPLE + DURABLE: The simplest, easiest and quietest.
SILENT: They won't wake your sleeping fur baby. No jangle, jingle or clanking.
EASY TO PERSONALISE: Simply write, boil and wear.
EASY TO ATTACH: Easy slip loop attachment to any O or D ring on any collar. Lightweight and EASY to clean!
---
How to Personalise your Twigo Tag: Simply Write, Boil (Cover) and Wear (Any medium ballpoint pen will work. No Sharpies or Gel Pens)
1. Write details on back. Mistake? Remove with rubbing alcohol & rewrite. Soap will not remove ink.
2. Place in boiling water for 2 minutes. Ink changes to purple color. Allow to dry.
3. Twigo Silence Pocket only - Place existing engraved tag inside the smile in the front.
5. Secure by slipping loop into collar ring + pull over tag tighten and secure
Checkout the video below to see how it works