Car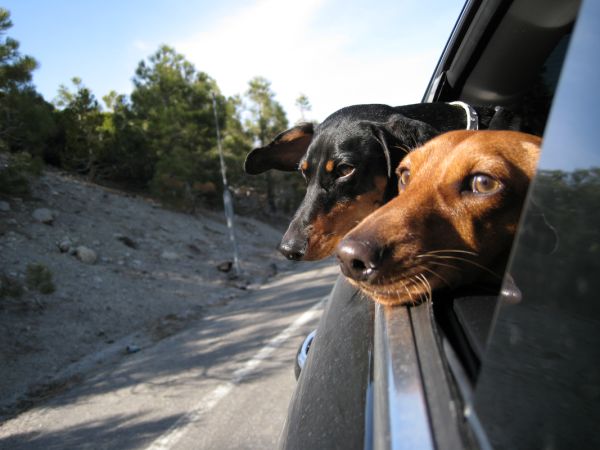 The way we travel with dogs in our car is changing. For years it has been acceptable for the dog to be on the back seat un-restrained, or sitting in the footwell of the passenger seat or, worse still, sitting on the passenger or even the driver's lap or with his head out of a window!
Highway Code Rule 57 says:
"When in a vehicle, make sure dogs or other animals are suitably restrained so they cannot distract you while you are driving or injure you, or themselves, if you stop quickly. A seat belt harness, pet carrier, dog cage or dog guard are ways of restraining animals in cars."
However, unfortunately this rule does not go far enough. There is no standard in the UK for this type of equipment and there is nothing to prevent a manufacturer obtaining a basic dog harness and marketing it as a suitable car harness. Children's car seats have to be rigorously tested and carry necessary kite marks, yet dogs can be restrained in un-tested car harnesses.
Most dog car harnesses in the UK have had NO crash testing or have FAILED ... even equipment sold by big name companies and products endorsed by motoringorganisations have not had proper crash testing or even safety testing.