Dog Bed Accessories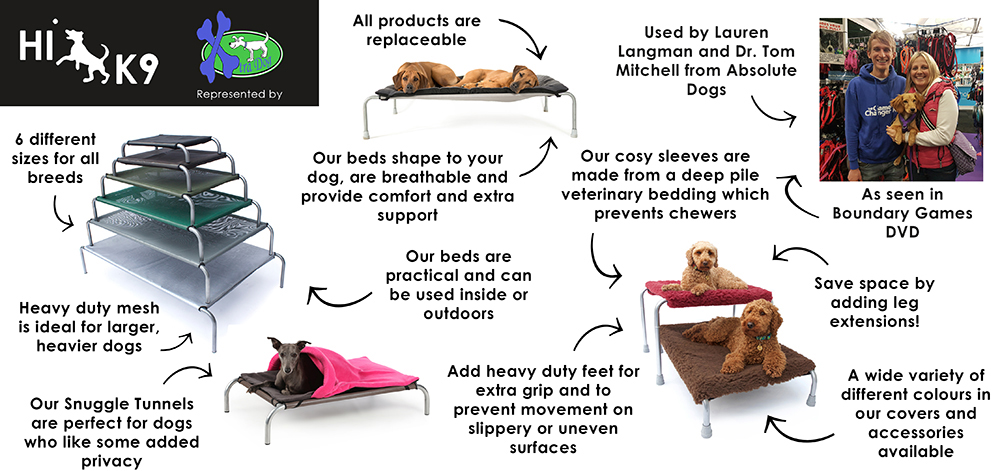 The Original HiK9 beds are available with an awesome range of accessories to make life even more comfortable and luxurious for your 4-legged member of the family, some can even be used outside for dogs who live in kennels.
---
Replacement Covers in mesh or canvas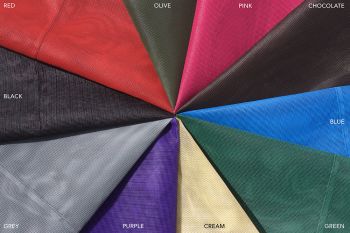 If your bed wears out or gets eaten then do not despair as you will not need to buy a whole new bed. We can supply you with a replacement cover. We stock replacement covers for all sizes of beds in mesh and canvas, perhaps this is the time for a colour change!.
---
Reversible Blanket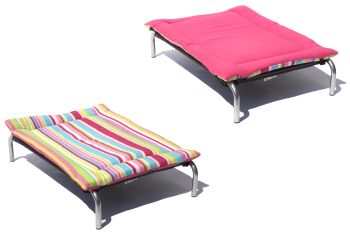 This adds a little more comfort to the bed and of course a splash of colour.
---
Cosy Sleeve
This snuggly sleeve slides over your bed to add extra snuggle potential. It is made of veterinary style bedding and your dog is going to love to curl up on their HiK9 bed with its cosy sleeve.
---
The Snuggle Tunnel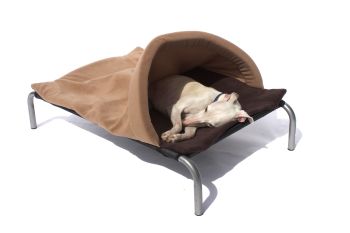 Designed by co-founder of HiK9, Molly McKay, this is the perfect accessory for any dog who enjoys a bit of luxury. So many dogs love to find their own cavernous place to hide and sleep so now they can enjoy their own special place on top of their own Hi K9 dog bed.
---
Reversible Pad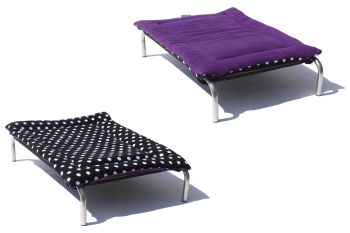 A reversible polar fleece pad that attaches onto the HiK9 bed for dogs that like a little extra comfort on their HiK9 bed.
---
Waterproof Pad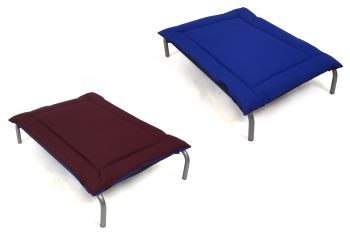 These are great for dogs who spend much of their lives outdoors. No only do they provide extra comfort for your dog, but being waterproof they can stay outdoors too. These are also fantastic in the shooting field.
---
Bunk Beds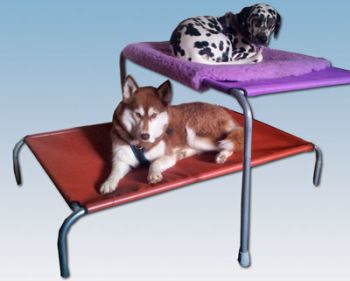 If space is a premium then why not look at the leg extensions and create bunk beds, these work on small, medium and large beds only, but any sized bed can be used as the bottom bunk. There are 2 size options, 32cm (size one) and 42cm (size two)
---
Heavy Duty Feet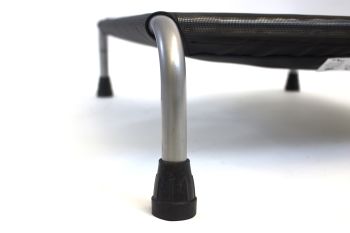 These are ideal if your bed is going on tiled or laminated floors