A Tail We Could Wag
---
---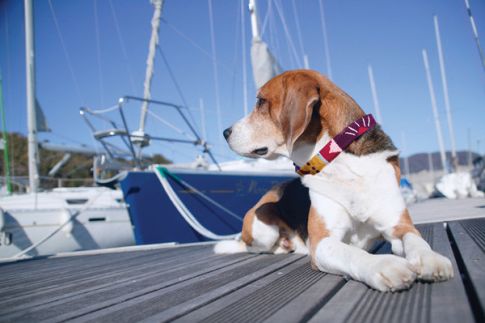 A tail we could wag creates fun fashion accessories for pets. Since 1988, the casual look, quality craftsmanship, brilliant color and fun-spirit of our products have been inspired by nature itself and a passion for the great outdoors. As you browse this range you will see the driving force for what the guys at A Tail We Could Wag do has always been a genuine love for man's best friend. We are reminded everyday of their amazing faithfulness, unconditional love and joyful nature. Two decades ago it was a poem by W. H. Auden that really captured the essence of the company and led to their somewhat unusual name; "…in moments of joy, all of us wish we possessed a tail we could wag."
In partnership with some very special Mayan artisans living in the highlands of Guatemala, they have created a look and feel that is not only unique but helps support their small community. They take the colour and texture of the Mayans' hand-woven crafts , then assemble and finish the products in Idaho in the US for uncompromising quality and craftsmanship, delivering durable and colorfast products.
One of the main attractions of these collars and leads is the colour and texture of the Mayan weave. They are made using designs that are indigenous to Guatemala and those that have been created specifically for a tail we could wag, making these products truly unique.
These collars are woven by the Mayan people of Guatamala, probably the only dog collars and leads of their kind and so each collar is a work of art and can be proudly worn by your dog and enjoyed by you. Offered in a variety of designes and sizes there will definately be a collar for your dog.
We hope that when you own one of these products, you too, wish you had a tail to wag.
---
As Featured in High Society magazine, Tatler
"What is the fashion conscious dog wearing this season? In London, Monte Carlo, New York, Beverley Hills and Milan the choice has to be the Tail We Can Wag collar and matching lead. "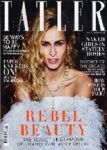 ---
A HANDWOVEN PARTNERSHIP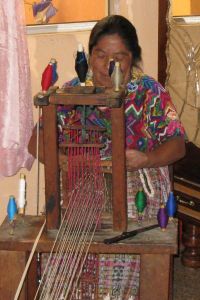 a tail we could wag creates fun fashion accessories for pets and the people who love them. It is a spirit and appeal developed by combining a passion for the great outdoors, a relaxed lifestyle and the artistry of the Mayan people. They have created a look and feel that is not only unique but supports a small population of Mayan artists living in the highlands of Guatemala.
The Mayan people of Guatemala suffered great losses during the most recent civil war. Many women were left to raise families on their own in a country already depressed. These artisans had few skills outside of their unique style of weaving that is passed on from generation to generation. A Tail We Coould Wag partner with them creating an opportunity for them to earn an income from their weaving skills while building community development and helping to increase self confidence and hope for themselves, their children, their families and their villages. They are the true heroes and the ones that make this all possible. As we work together we inspire each other, thus increasing business and the economic well being of the Mayan people.
At A Taile We Could Wag their team have seen first hand how this wonderful process works. After spending time with their partners and weavers, watching a new design being woven, taking and sharing digital pictures with them and seeing the impact they have on the artisans' lives, they are even more committed to ensuring their partnership thrives. It's very rewarding to see how proud the Mayans are of their work and to be able to share in their success. Xtra Dog is proud to be supporting this process too.