Alcott Collars and Leads by Pet Adventures Worldwide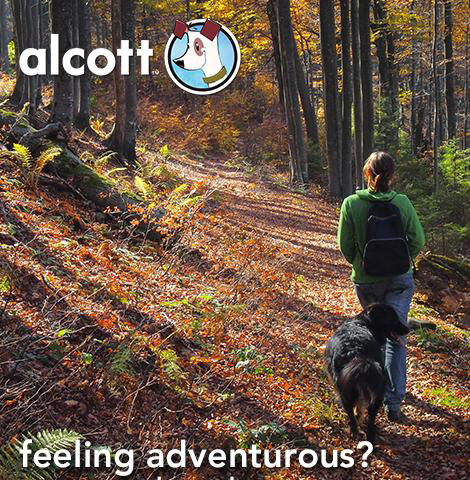 alcott
alcott is on a mission to offer dogs and their people an adventurous lifestyle, whether on a walk around the block or a trip around the world. Alcott offers gear to help dogs and their people bond through extraordinary adventures. All alcott products are developed by a team of dog fanatics and adventure buffs, and are designed for ease of use, comfort, safety and practicality.
The alcott collars and leashes are stylish and practical, made of neoprene (the same as a diver's wetsuit) which means that they are quick-drying. They also have a strip of high-visibility tape so that you can see your dog at night. alcott collars come with a matching 6ft leash. alcott collars come in 3 adjustable sizes:
small: 5/8" wide nylon adjusts to fit 10" to 14"
medium: 3/4" wide nylon adjusts to fit 14" to 20"
large: 1" wide nylon adjusts to fit 18" 26"