2 Hound Designs
These products are built on rock solid principles, utilising the highest quality materials. 2 Hounds Designs are very proud of their products which are all manufactured in the USA. These products are used and recommended by Tellington Touch instructors including Robyn Hood and Kathy Cascade.
We are delighted to offer their innovative training leashes.
The Liberty Leash.
Based on principles developed in Tellington TTouch of the Freedom handle, this leash (with its clips at either end and a sliding handle) allows for two-points of contact on the dog where one clip is attached to the back of the harness and the other clip attaches either to the front ring or the collar. This allows the dog an element of freedom to find his or her own natural point of balance and teaches the dog naturally not to pull on the lead. The Liberty Leash is a great alternative to using the standard TTouch two points of contact where the handler finds that walking the dog with two handles impractical. The Liberty Leash is an ideal TTouch lead.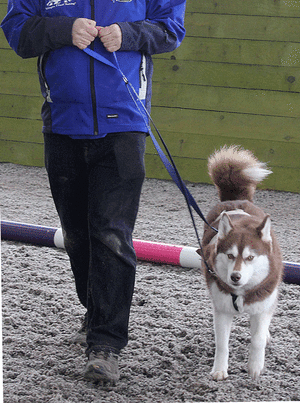 Watch Senior Tellington TTouch Instructor Robyn Hood discuss and demonstrate various methods of using the Tellington TTouch leading techniques