Prestige Pet Products
Prestige Pet Products are the brain child of Natalie Ellis who was seen a few years ago on TV's Dragons Den when she made an unsuccessful pitch to the Dragons for her Road Refresher Bowl. This did not stop Natalie and the Road Refresher is one of the most successful bowls for use in cars as well as at home.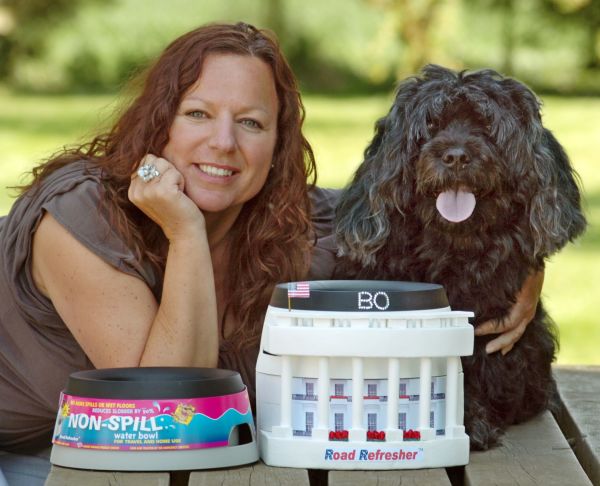 Her clients include President Barak Obama for whom Natalie made a special bowl in the shape of The White House.
Watch the video on how the Road Refresher came into existence and how it works
• Award-winning, no-spill water bowl

• Use it in the car, on the boat, in a plane or at home

• Seen on TVs Dragons Den

Learn More