Dexas Popware
Space-Saving Pop-out bowls, travel cups and treat pouches by Dexas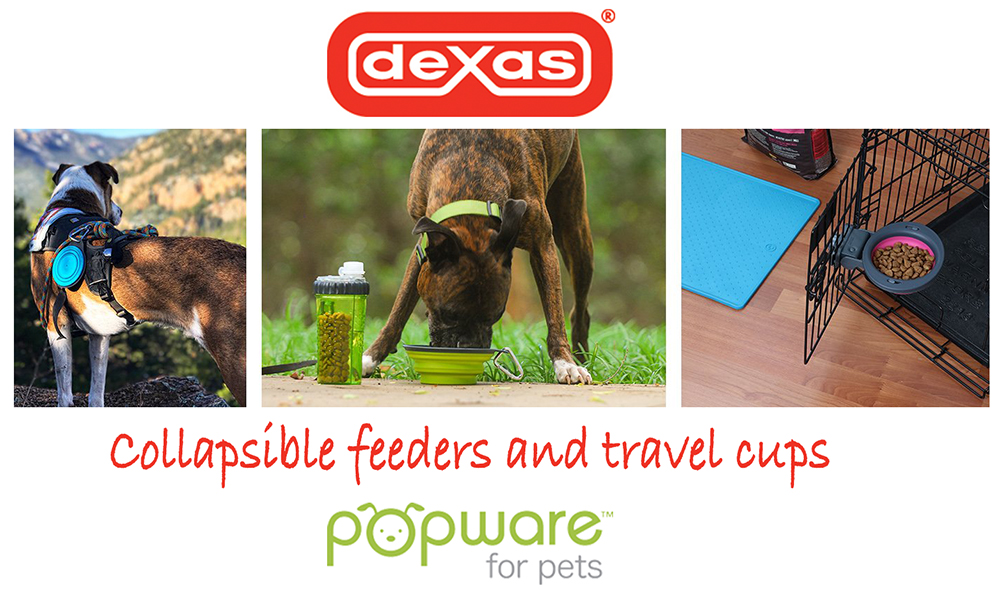 Dexas Popware is one of the most innovative ranges of raised pet bowls and travel cups available in the UK.
Founded in 1969, Dallas-based Dexas® has a long history in cookware before breaking into the pet market.
Dexas' journey into the pet sector started by accident when one of the Dexas executives was on a hunting trip with his dog and having forgotten a dog bowl fed his dog out of a sample pop-out calendar he happened to have in his car and his companions suggested that a range of pet products made from the same materials as the calendars would be very popular, so the Dexas Popware for pets was born. Dexas is now thrilled to introduce its space-saving dinnerware tailored specifically to pets. The new line is designed to eliminate many pet-owning woes, such as bulky accessories, difficult travel, and of course, messiness. It includes expandable/collapsible bowls for eating and drinking, expandable/collapsible pet feeder, adjustable pet feeder for growing dogs, travel cups, Grippmats™ to prevent spills, and suction lids to keep pet food fresh and bottles suitable for water and food. All of the products in the "Popware for Pets™" line feature certified food-safe material and are especially lightweight, durable, and collapsible and they are BPA free.
There are huge benefits from feeding a dog from a raised pet bowl. Feeding a dog from a raised pet bowl is recommended by vets especially with large breeds and dogs with certain medical conditions. Raised bowls will put less strain on the dog's shoulders, and joints, plus the dog's neck. Raised bowls will also promote good posture and these bowls are ideal for dogs with arthritis and geriatric dogs.
The Dexas Popware range includes:
Travel cups ideal for being out and about with your dog, that has a useful carabiner clip to attach it to a backpack or handbag.
Kennel bowls for use in your travel crate of your crate at home
Elevated feeds, singles, doubles and the flagship adjustable model
The Snack Duo bottle where you can carry food and water
The Grippmat ideal as a non-slip mat or a lick mat to enrich your dog's life.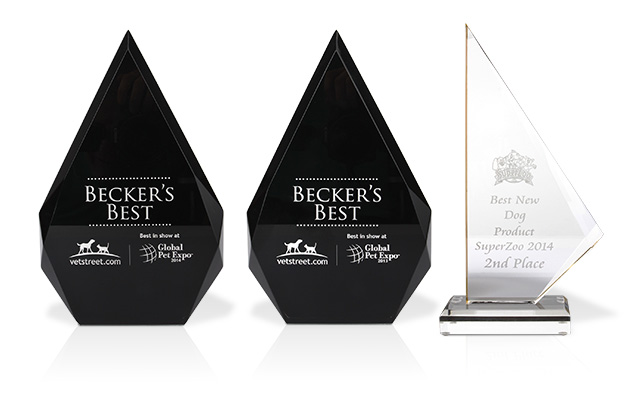 Dexas winner of multiple awards including the prestigious Beckers Best twice