Adanac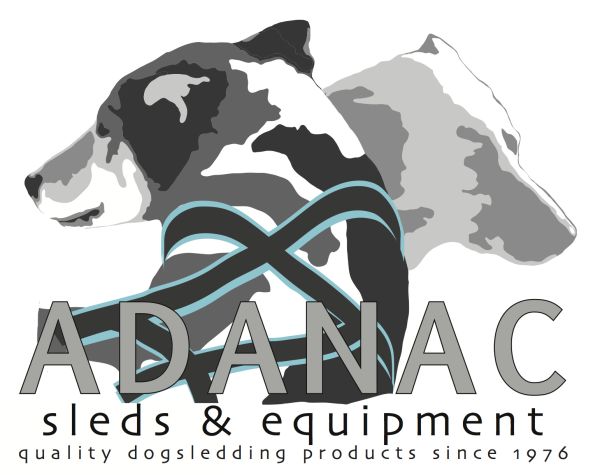 Adanac Sleds and Equipment is a Montana-based manufacturer of dog sleds and dog sledding equipment operating since 1976. They offer exceptional experience, and we stand behind all their products.

Whether you are a beginner or seasoned musher, Cani-X competitor, someone having fun with a scooter, or just running with your dog for exercise these are the products for you. The Adanac team understand working dogs and don't just make and sell sleds and equipment, they offer years of experience. It is owned by Jack Beckstrom, who has has raced competitively as a sprint and distance musher, and his wife Pam who skijors, has raced sprint, and enjoys dry land events.

Their ZIMA X back harness is the original X-back, designed in the 1950s by Mel Fishback-Riley and which has stood the test of time for over 50 years. The materials have changed over the years but the quality has not.

The Zima multi-sport shoulder harness is designed for skijoring, bikejoring, Cani-X, or running with your dogs. They are made from the same high-quality materials as the X-back harnesses and have an adjustable belly band. Versatile and easy to use and fully padded.
Both these harnesses are offered in fleece or water-repelling foam in multiple sizes. Custom-fit harnesses can also be made for dogs not fitting standard sizes

Xtra Dog is also thrilled to have collaborated on the design of our water-repelling walking harness with Adanac sleds which are also made for us in Montana.
We
offer an extensive range of professional sled dog equipment not on our website but which is available by special order. Please click on the icon of the brochure (left) to download the full professional catalogue. Please call the office on 0330 088 3647 if you want advice about these products.
Regular Price: £16.99

Special Price £5.10

Regular Price: £16.99

Special Price £5.10